Scathophaga calida

19 Jan 2019 - A new fly for VC101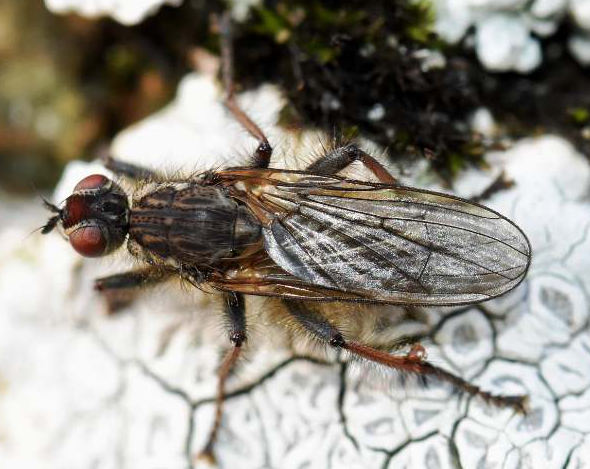 On a cold but sunny day at Ormsary Beach in Knapdale, Caroline Anderson photographed this little fly on a lichen-clad boulder on the shore. After some discussion on the Lorn Natural History Group and UK Diptera Facebook groups, it was determined by Ian Andrews as Scathophaga calida, provided that its close relative S litorea could be ruled out. Caroline then produced the close-up below which clearly shows the long hairs all round the hind tibia, which the male S calida possesses and S litorea (of either sex) does not.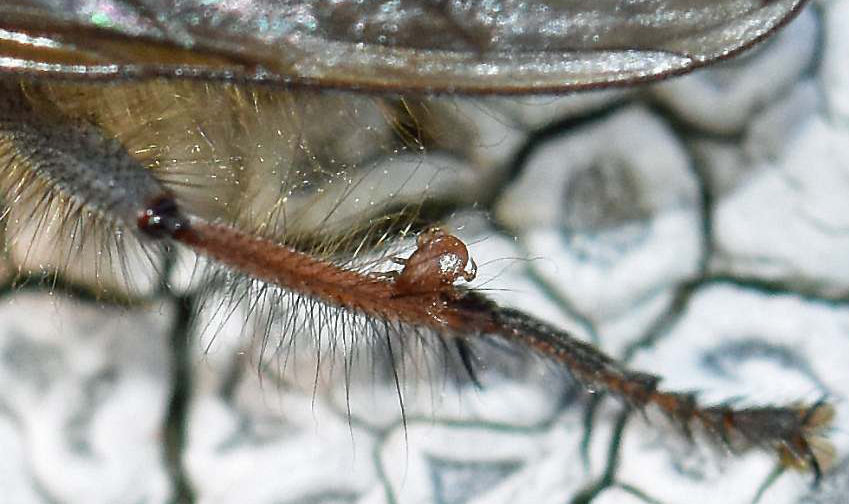 S calida is most frequent in the north of Scotland, and this will be the first record on the NBN distribution map from Vice-county 101 (Kintyre). Its larvae develop in piles of rotting seaweed. The mite on its leg may be using it to hitch a ride to such a place.
ABReC's only other record of S calida is from Degnish (VC98) on 3 March 2014, where they were plentiful along the strandline. Something to look out for if you're on the beach during the early months of the year when very few flies are about.
Photos © Caroline Anderson. Mouse over photos to see credits and other details.