Hemichroa crocea

26 May 2019 - Striped Alder Sawfly new to VC101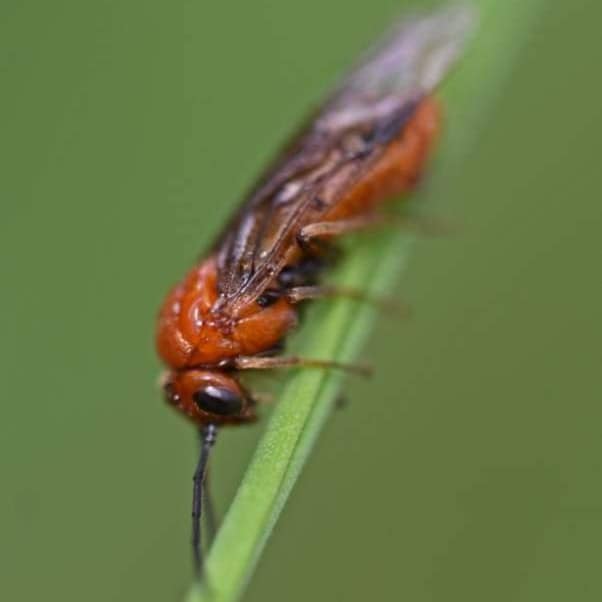 Caroline Anderson took this photo of a Striped Alder Sawfly (Hemichroa crocea) at Barnluasgan, Knapdale on 26 May 2019. The NBN Atlas shows no previous records of this species for vice-county 101.
The only other Argyll record on the Atlas is of the larvae found by Jan Hamilton on 7 September 2018 near Port Appin. Thousands of them were munching their way through a line of alder trees along the shore.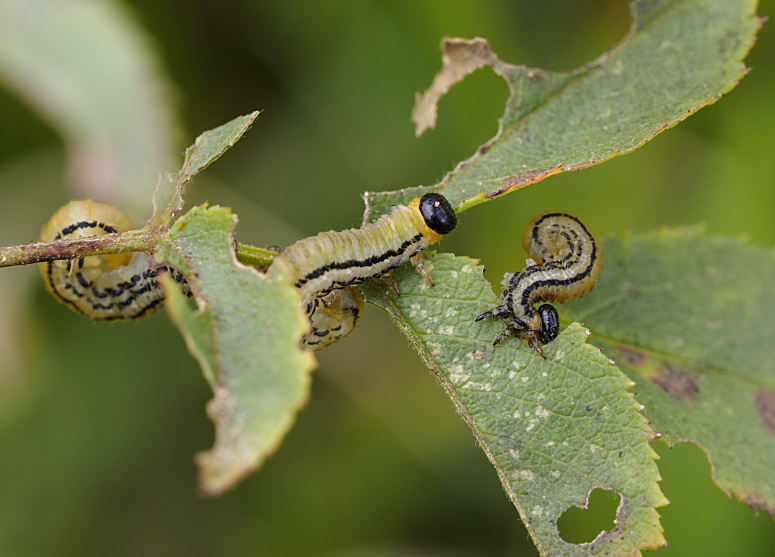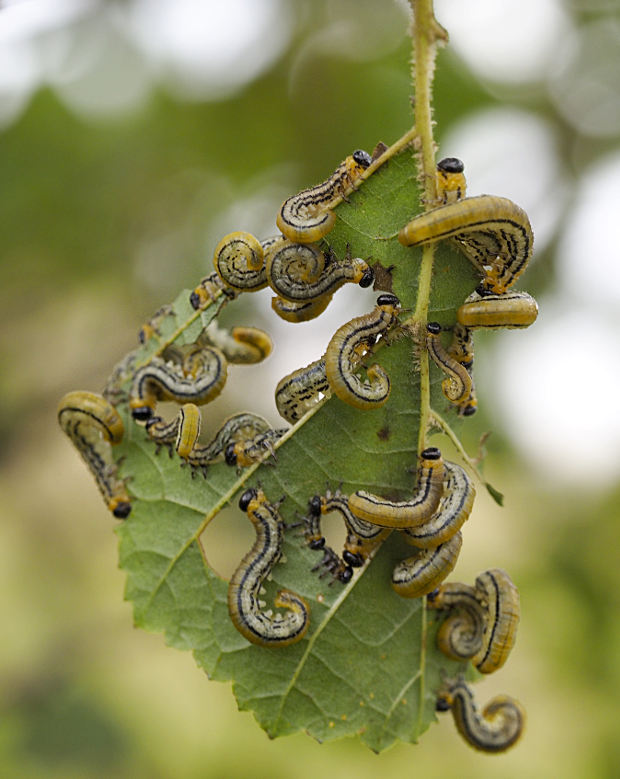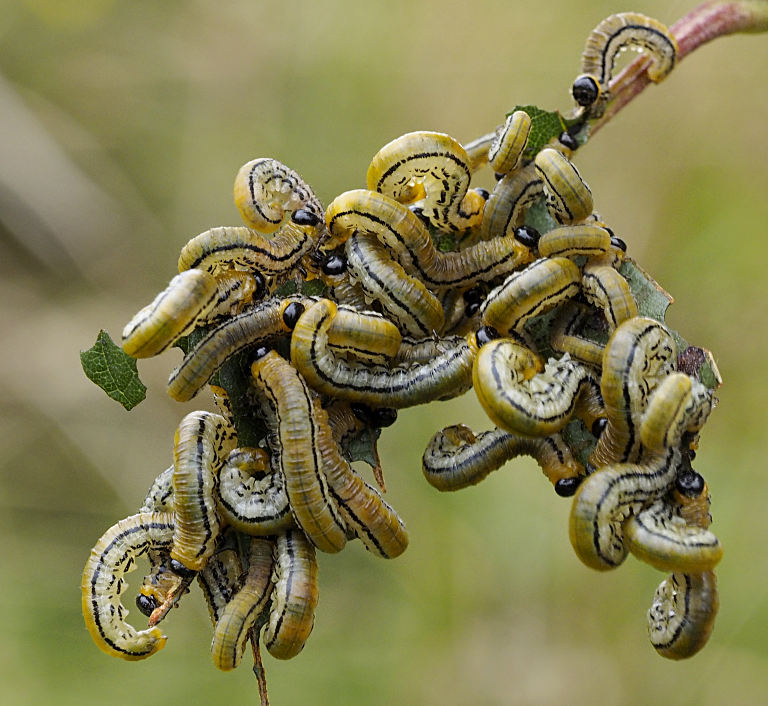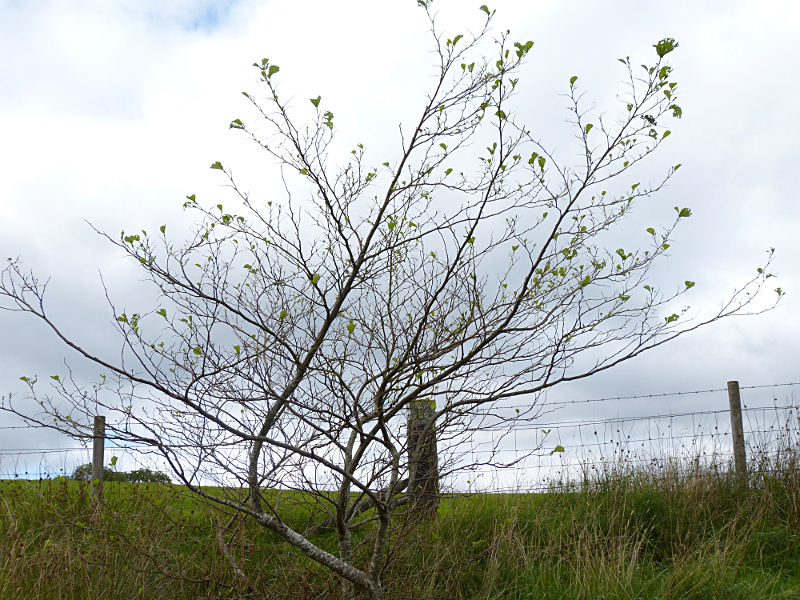 This particular alder was almost completely defoliated, and many of the larvae that had been feeding on it had been forced to move to an adjacent rose bush to continue eating there. Rose is not listed among this species' food plants, but the larvae were eating it rather than starve.
Hemichroa crocea on Plant Parasites of Europe shows how to recognise a leaf where the Striped Alder Sawfly has laid eggs, and the initial feeding signs after the larvae have just emerged.

Photos © Caroline Anderson (1st photo), Jan Hamilton (Photos 2,3,4), Carl Farmer (5th photo). Mouse over photos to see credits and other details.