Tachina ursina

2 Apr 2019 - 2 sightings by Caroline Anderson of this early spring fly.
Tachina ursina is a bee mimic, but is told from similar-looking bees and hoverflies by the row of long black bristles at the end of each abdominal segment. Its antennae are totally different from those of a genuine bee. It flies in March and April and so is missed by dipterists who start their activities later in the year. There were no previous records for vice-county 101, though it has 6 other Argyll records.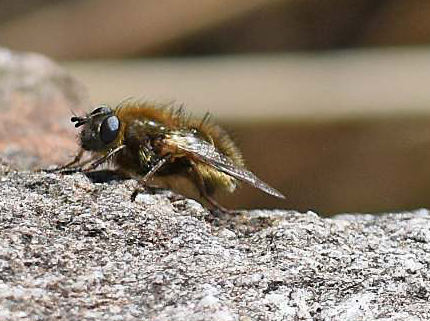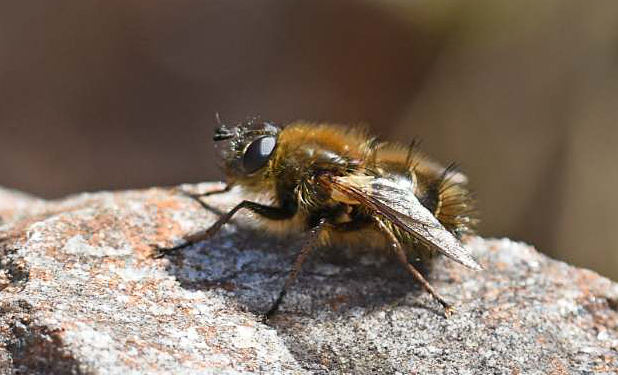 The above 2 photos by Caroline are of Tachina ursina at Coille-Bharr on 31 March.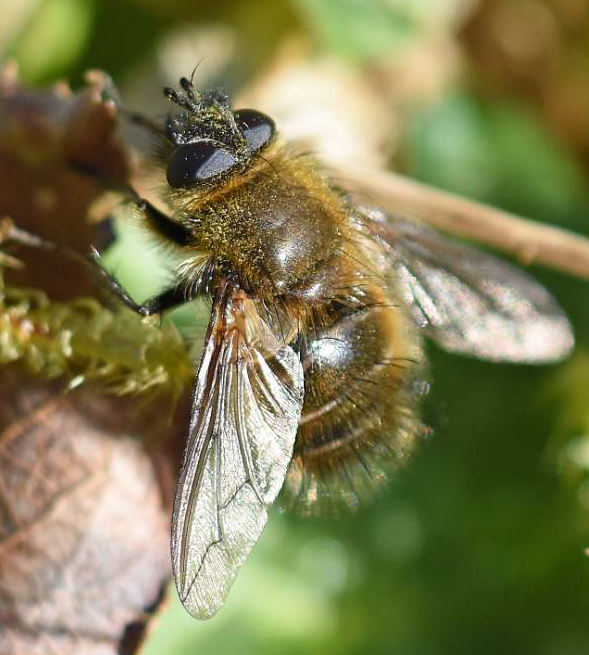 This one was spotted by Caroline at Barnluasgan on 2 April.
Most Tachinid flies lay their eggs on or under the skin of caterpillars, and when the larvae hatch they feed on the caterpillar's tissues. It is not known what kinds of caterpillars Tachina ursina lays eggs on or in, but it must be a species that's around in the early spring. If you see this fly doing things with a caterpillar, do let us know. You'll be making a contribution to science.

Update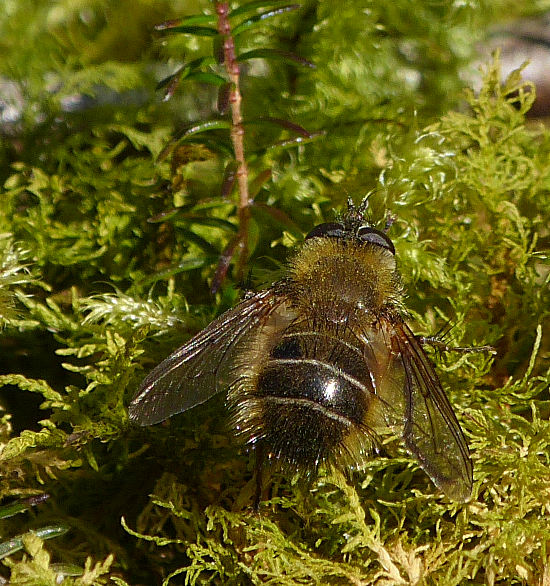 One of at least 3 Tachina ursina seen by me (Carl Farmer) at Crinan on 12 April 2019. A further VC101 record. Undoubtedly common in the vice-county and its absence from the records until now is a sign of how little Diptera recording is done there.

Photos © Caroline Anderson (1st 3 photos) & Carl Farmer (4th photo). Mouse over photos to see credits and other details.