Skeletocutis amorpha

24 Feb 2019 - Rusty Crust
Found by Teenie Wilson on fallen conifer at Port Appin. Species has no previous VC98 records on British Mycological Society database or on NBN Atlas. Very distinctive with orange-pink tubes ending in white pores. Lies flat on the wood with often a small flap turned over, white and hairy on the top side of the flap. Always on conifers, mainly Pine.
All photos by Teenie Wilson.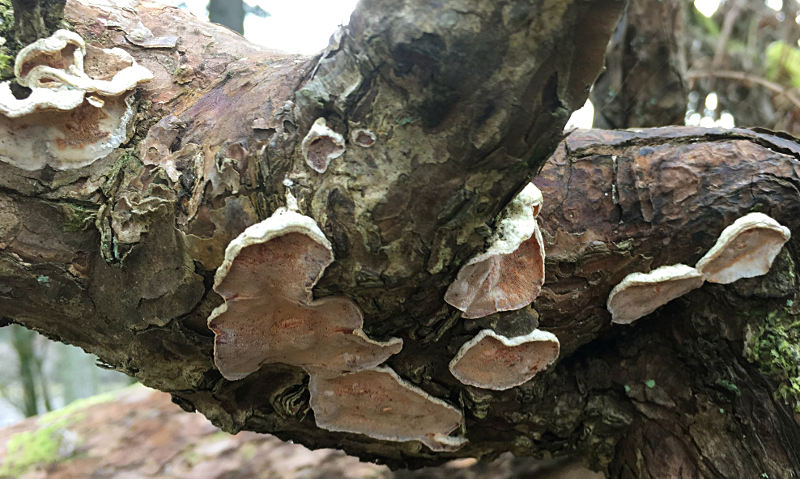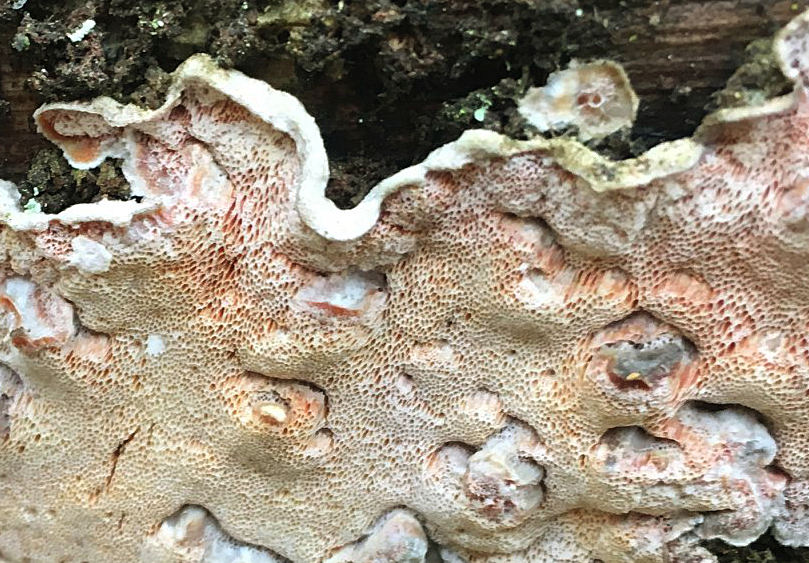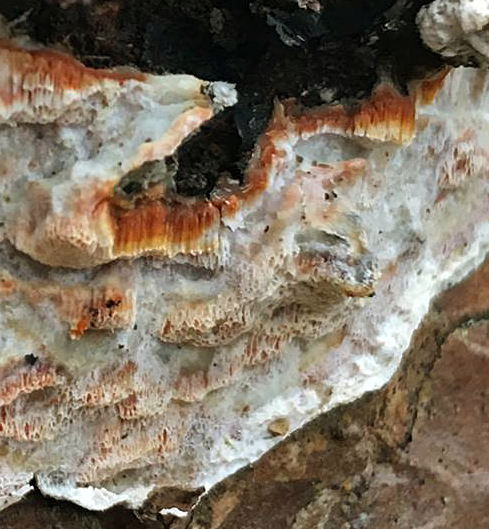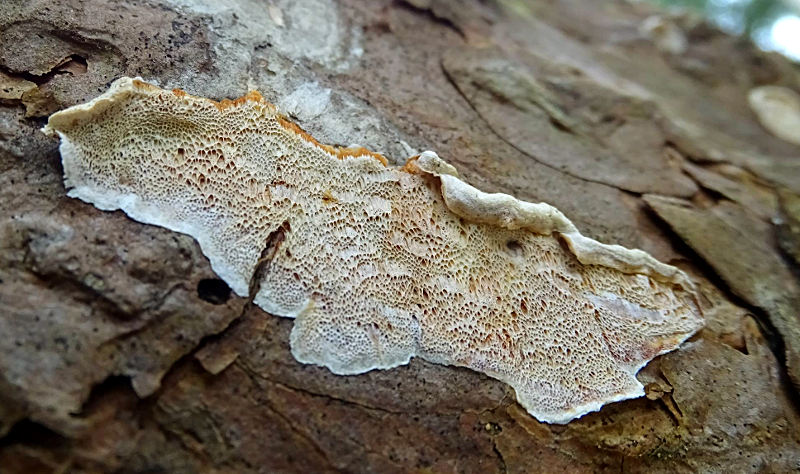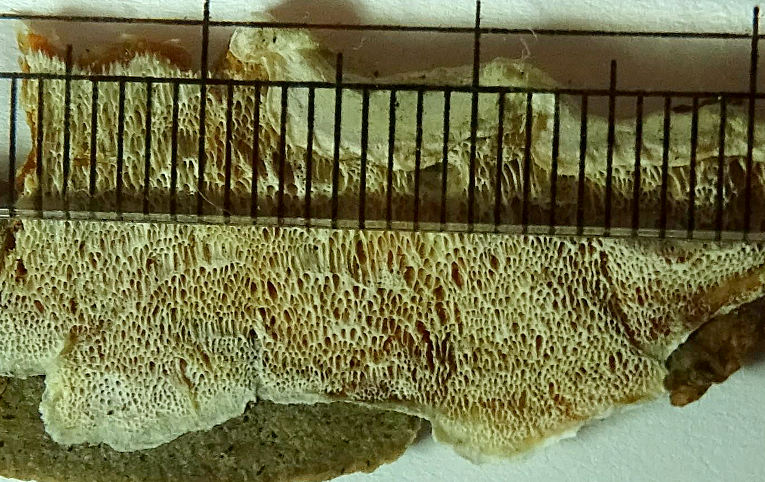 Ruler divisions 1 mm.
On the same day Teenie found Tremella encephala (Conifer Brain Fungus), photo below. This fungus is parasitic on Stereum sanguinolentum, surrounding and devouring its fruitbody.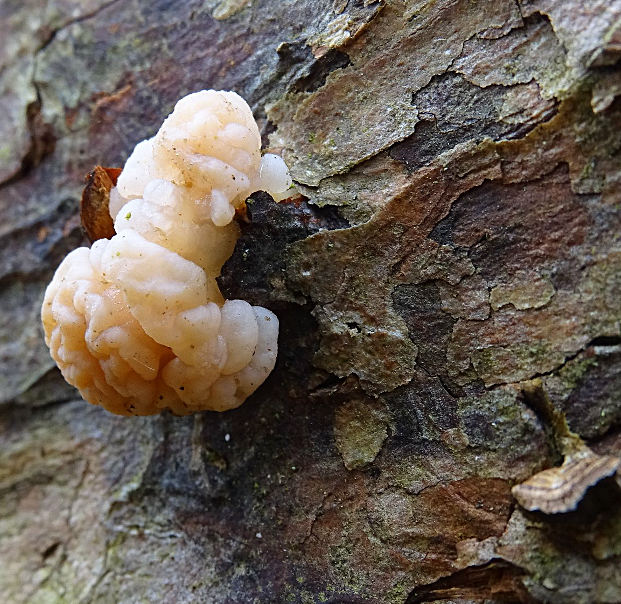 Photos © Teenie Wilson. Mouse over photos to see credits and other details.